Spring into Cleaning Before Your Move
Whether you are trying to sell your home or have already purchased a new one and are getting ready to move, one of the first things that tend to cause stress is the fear of packing all of your stuff. Piles and piles of your belongings getting crammed into brown boxes can seem overwhelming, even for the most experienced mover.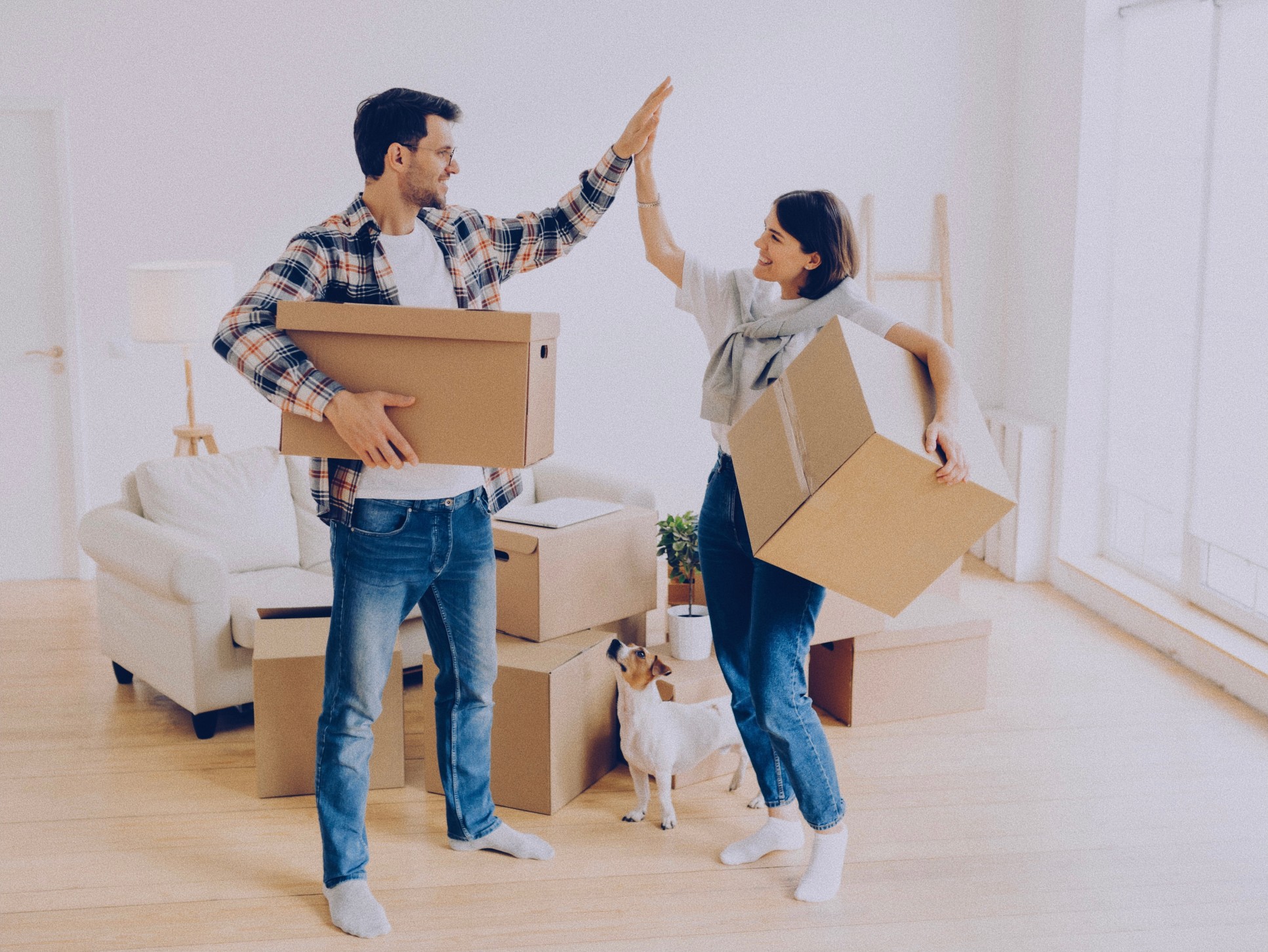 It doesn't matter if you and your family have been in your current home or apartment for one year or several years; you have accumulated stuff. There are probably plenty of things you use and love and even more items you haven't even looked at since you bought them if you're anything like us. Moving into a new home is the perfect time to purge those items and start fresh in your new home with less clutter, making your life simpler.
Here are some of the things you'll save when you let go of items before your move:
Save Time
We've all been there – searching for that one item you NEED to get out the door, but you can't seem to find it in all of your stuff. By simplifying what you own, you will save time. Time you can spend doing other more meaningful things, like making dinner with your family or reading that book you started last summer and never finished.
How to Start:
Start sorting through your items now instead of waiting until you're ready to move. Separate your items into three piles, then follow through with what you've assigned to each item. Sell, donate, or trash the things that don't have a place in your future home. When you're ready to pack up for your move, you'll save so much time.
Save Money
Seeing everything you own in a quick glimpse prevents you from buying more of the same item. Can't find your favorite black sweater in the dark abyss of a closet – what do you do? Of course, you buy a new one. But, if you can clearly see all your items, you will save money and cut down on the twenty-five black shirts you own.
Put it into practice:
Some of the stuff you're considering letting go of could be worth money. Consider having a garage sale or selling your clothes online on sites like eBay or Poshmark. Donate whatever you don't sell. Some good places to donate to are stores like Goodwill, local shelters, or the Salvation Army. You may be able to fit whatever you have left into a smaller moving truck, saving you even more money on top of your earnings from selling items.
Save Space
Instead of taking the clutter from your current place into your new home, save your energy by getting rid of it now. Clean, organized, and open spaces bring you joy and save space for what really matters, like entertaining or your growing houseplant collection.
Moving To Rhode Island and Eastern Massachusetts?
Whether you're looking to make your first move or your fifth move, Mateus Realty wants to be there to help guide you through the process. Our dedicated team of industry experts can offer you invaluable information and insight into the current New England real estate market. We are there with you every step of the way, from the house hunt to the closing table. For more information on all things real estate and how we operate, visit our website https://mateusrealty.net/ or give us a call to set up an appointment at 401-434-8399; we look forward to working with you.