First Time Homebuyers Guide to What's Trending in the Real Estate Market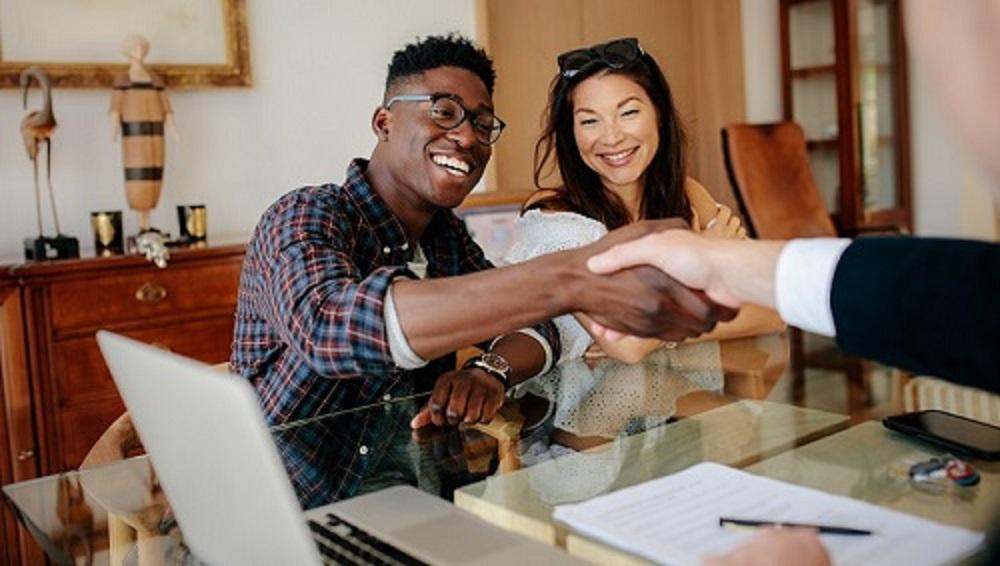 If you're in the real estate market as a first-time homebuyer, this guide is for you.
If you're a first-time homebuyer, knowing what to look for, what questions you to ask, who to ask, and dealing with the many tasks, steps, and requirements can be overwhelming. Buying a home is a significant investment and can make a person anxious about making an expensive mistake.
The good news is that there are some attractive incentives for first-time homebuyers to attract newcomers into the real estate market. The goal of our comprehensive guide for first-time homebuyers is to demystify the process of home buying and highlight what's trending in the real estate market. Outlined below, are some key things to consider as a first-time buyer and how to make the process as smooth as possible.
Should you wait out the housing market bubble?
Housing inventory is slowly increasing, a welcome sign that we may have reached the beginning of the end of the housing market insanity.
Define your WHY for wanting to buy:
Are you looking to transform rent payments into mortgage payments and build equity?
Is homeownership a sign of your independence?
Are you looking to buy a home from an investment point of view?
If you meet HUD's definition of a first-time homebuyer, you may qualify for tax breaks, state program assistance, and even federally-backed loans.
All things considered
There are several things to think about before you start shopping for your dream home:
The type of home that meets your needs
Which features would you like to have in your ideal home?
How much you can afford; avoid becoming "house-poor"
How much financing will you need?
How much is the down payment?
How much are your closing costs?
How much are the property taxes?
How much will homeowner's insurance cost?
How much will maintenance and upkeep cost?
Buying a home requires several steps:
Finding a buyer's real estate agent, one you feel comfortable working with and that you feel you can trust
Finding the property that fits all your needs
Shop around for a lender—look for one with experience, is customer-centric, and is willing to provide guidance
Get preapproved for a loan before making an offer
Making an offer; having it accepted
Getting a home inspection
If you don't have the minimum down payment for a conventional loan —typically 20% of the purchase price—you may still qualify as a first-time buyer under certain conditions (HUD).
What to think about before you buy
Audit your financial health
o Before looking for that dream home online or with a realtor, audit your finances.
o Are you financially able to buy and keep up the ongoing expenses? of a home.
Do you have a contingency?
o   At a minimum, ensure you have emergency savings with 3-6 months of living expenses put back, preferably with dividends to help keep up with inflation (i.e., a high-yield savings account, a CD, short-term bond, or fixed-income portfolio).
Spending habits check-up: Evaluate how much you're spending every month. Account for everything:

Car payments/maintenance
Clothing
Entertainment
Food
Kids' activities
Miscellaneous items.
Regular savings
Retirement savings
Student debt
Utilities

Credit check-up: You will need:
o A maximum debt-to-income (DTI) ratio of 43%. Most lenders prefer to limit housing expenses to about 30% of your monthly gross income.
o Good credit—know your FICO score; get a free report from Experian, Equifax, or Transunion                o History of on-time bill payments
Once you've checked all the boxes, start looking for that house you've talked about—keep in mind, right now, it's a seller's market, and homes are going for MORE THAN THE ASKING PRICE!  If you're willing and able to tough it out for a while longer, not only will you find that perfect house, it will be at the ideal price—saving you thousands of dollars!
Mortgage lending discrimination is illegal. If you think you've been discriminated against based on race, religion, sex, marital status, use of public assistance, national origin, disability, or age, there are steps you can take. One such measure is to file a report to the Consumer Financial Protection Bureau and with the U.S. Department of Housing and Urban Development (HUD).