It's a Shake-Up! These 10 Drastically Different Design Trends Will Be Everywhere in 2021—and Beyond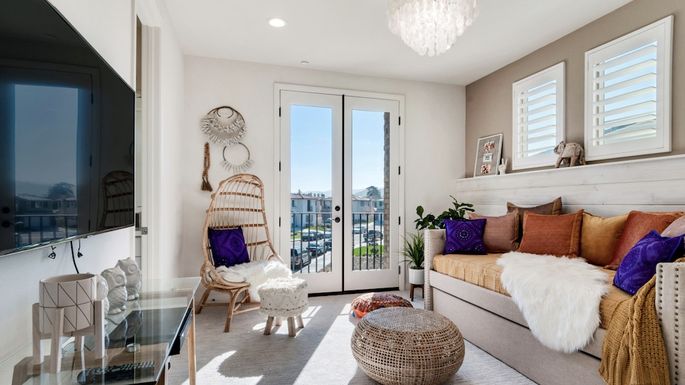 We're finally closing the book on 2020, and many of us have never felt more desperate for a fresh start and a new beginning. And since it's not like we're leaving the house anytime soon, it makes perfect sense that the first place to start anew would be at home. (Plus, decorating and home renovation projects are a pretty good distraction from ever-present existential dread, if we do say so ourselves.)
If you're looking to do a design overhaul, you're probably also looking for some inspiration—so we asked real estate and design experts to weigh in on what they anticipate will be the biggest home trends of 2021. It turns out, with all the stress that 2020 brought to our lives, it also influenced some defining changes in the way we decorate, design, and live in our homes.
So get cozy on your sunken-in couch cushion—you know, the one you've barely left since March 14—and join along for some inspiration as we prepare for the new year.
1. Dedicated home offices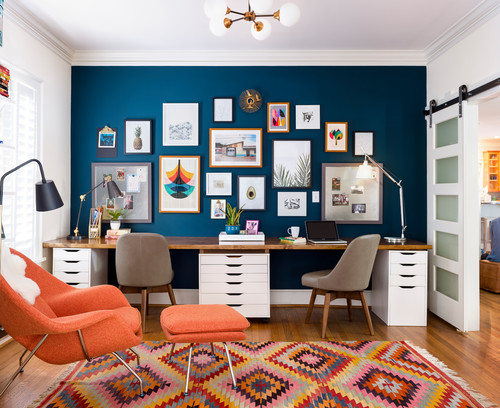 We can probably all admit: Working from the kitchen table was kind of cute when you thought you would be doing it for only a few weeks. But now? Not so much. That's why, in 2021 (and beyond) home offices will be more important than ever.
"One of the most prevalent design trends currently is adding or renovating home offices. People are working from home and do not want to field calls from the kitchen table," says Simon Isaacs, owner/broker of Simon Isaacs Real Estate.
If you don't have a spare room for an office, there are plenty of ways to get creative and set up a space with some personality. In fact, one of the biggest trends on Pinterest this year is the rise of the "cloffice," a portmanteau of "closet" and "office."
"I've seen clients transform hall closets into amazing offices with high-gloss paint, some wallpaper, and a few shelves," Isaacs says. "A can of paint can go a long way."
2. Clearly delineated spaces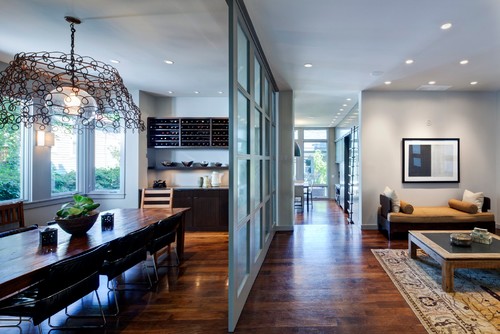 It's quaint to think back on our obsession with open floor plans. They're not completely passé (yet), but people are increasingly interested in closing off those wide-open spaces we so used to covet.
"The pandemic has completely shaped home design trends for 2020 and 2021," Isaacs says. "Not only do people want to create a cozy shared living space, but they also are carving out areas to have some space to themselves."
"The trend will be to create different living spaces within the open floor plan so people will have pockets or nooks in the home for e-learning, Zoom calls, a conversation, lounging, exercising, etc.," adds Julie Busby, founder of the Busby Group at Compass in Chicago.
The need for separate spaces is also shifting home buyers' priorities in the new year.
"New buyers are asking for homes with more separation, as sometimes multigenerational families share a home and need space and privacy amongst themselves," says Yorgos Tsibiridis, a Hamptons broker at Douglas Elliman.
To read the full original article, click HERE
By Lauren Sieben | Dec 16, 2020