Should You Sell Your House Now? Here's Why the Market's Hot
Should you sell your house now?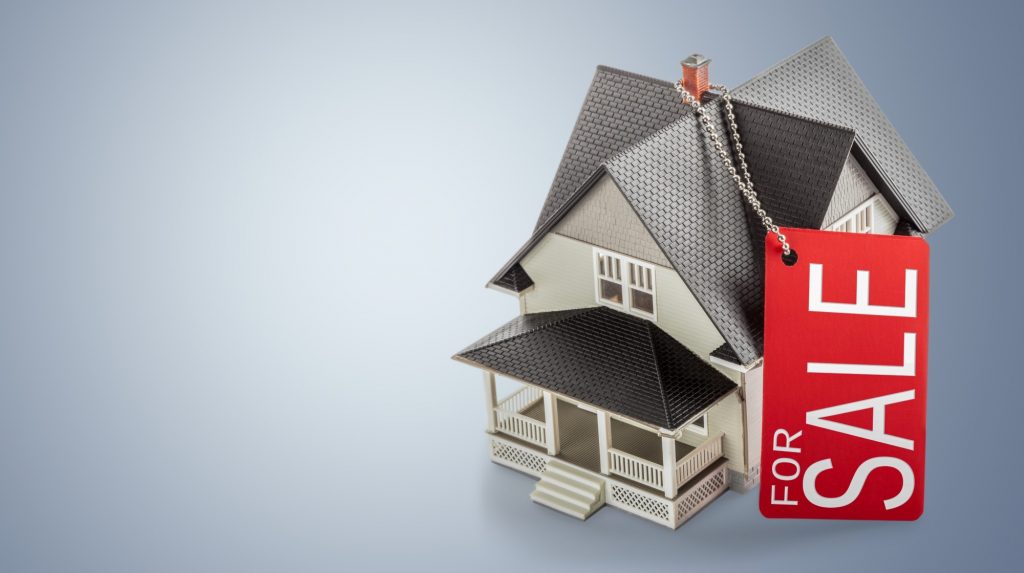 The real estate market is tumultuous and unpredictable. But that's exactly why understanding it while acting fast is crucial.
This can prevent opportunities from slipping away from your fingers, and let you take great advantage of present ones.
So keep reading to learn more. We'll let you know what the real estate market has looked like so far in 2021, what's to come, and whether you should sell your house now!
Low Inventory
Record-low mortgage rates have prompted many buyers to go out and buy a home. This has produced a short supply of homes that cannot accommodate the high demand of buyers.
While this fact is unfortunate for buyers, it's a huge advantage for sellers. There are a few reasons for that, one of which involves being able to sell your home at a higher value. Not only that, but homes will sell much quicker, which may be advantageous, especially if you're trying to buy a new home yourself.
You also have less competition, which means negotiation is in your favor if it even comes to that. So before inventory rises, it may be a good idea to take advantage of current real estate trends and list your home while you have some of the best market advantages.
How Long Will This Last?
Of course, all good things must come to an end, and that includes low inventory. While there aren't a ton of houses on the real estate market now, there is an effort to increase it.
This doesn't mean that there will suddenly be a lot of empty homes. But more homes are being built, which could lead to a spike in property availability. Homebuilders understand that they also have an advantage.
The slow phasing out of COVID-19 restrictions will also encourage many property owners to sell, which can increase your competition. Many homeowners held off on selling their homes because of the amount of uncertainty the pandemic created. But now that pandemic restrictions are lifting, they will feel much more confident to start selling their home.
Buyer Bidding
Truth be told, you probably won't even need to think about negotiating with your buyer, at least not with you receiving the short stick. Buyers are actually trying to bid each other for a home, which could skyrocket the profit you pocket at the end of a sale.
In fact, the average number of offers on a home in 2020 was 4.8 offers. Since then, this number has only doubled. That means you could have about ten chances to see the price tag on your home rise, much higher than you would have initially guessed.
As long as you understand how to navigate negotiations, you could take great advantage of this current trend in the home seller's market. You could also have more freedom deciding on closing dates, contingencies, and more.
How Long Will This Last?
Bidding wars seem to already be cooling off. That's because bidding is extremely taxing on buyers, and this bidding period has gone long enough for buyers to experience bidding burnout.
While all the advantages listed in this post may incentivize sellers to put their house on the market, it could deter buyers in the long run. This doesn't mean that buyer demand has quelled significantly just yet. But truth be told, many buyers are putting a stop to their search for now because of buyer fatigue.
Low Mortgage Rates
As mentioned before, low mortgage rates have driven a surge in property sales. But despite inventory hitting a record low, mortgage rates are still low too.
This only adds onto how hot the 2021 real estate market is for both buyers and sellers. Buyers will also be in a frenzy to buy a home because they know that these rates won't stay low forever.
In an effort to secure the house and mortgage rate of their dreams, buyers will scramble to buy a home despite the bidding wars and high property sales. This means that while there are a few key disadvantages for buyers, they'll be swayed by historically low mortgage rates to push for the sale anyway.
How Long Will This Last?
Mortgage rates don't seem to be rising any time soon. Although pandemic restrictions are slowly lifting, there's still a very present concern that is keeping the number low.
The steep spikes in cases have led to lower employment and slow job creation. Those who are unemployed may hesitate to step back into the job market due to the amount of contact they would engage in on the job. Businesses might also hold off on hiring due to a fear of inciting a localized spike of COVID-19 cases.
All this points to a currently weak economy, which will keep mortgage rates low. Although many other factors can weaken an economy, these risks remain potent reasons as to why it's not in strong standing.
Should You Sell Your House Now? The Answer is Yes!
Trying to decipher the real estate market can be difficult. But if you're still wondering, should you sell your house now? Understand that there really is no other time like now to sell your home to your own biggest advantage.
Whatever your selling plan is, you'll want a professional by your side. At Mateus Realty, we thoroughly understand the market and how to conquer it with expertise. So if you want a sales partner that can help you capitalize on your sale the best way, contact us today!