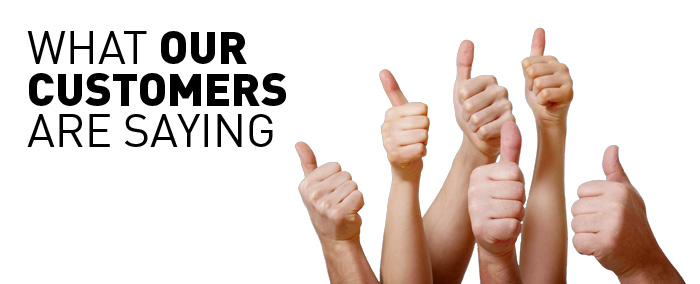 We had a great experience with Mateus Realty. Thank you doesn't even begin to describe what I want to say about Jeff Mateus .He was by our side through our first home purchase .He was there for us day, night, weekends, through text & emails. Anyone who is considering buying or even selling needs to look no where else then Mateus Reality.
Kristina M – Buyer
Jeff was absolutely amazing ! I would recommend him to everyone. He was always accomadating, patient, and listened to all of our concerns. Jeff is professional and friendly. After looking at about five houses, Jeff helped my husband and I buy our first house. A dream come true and it was the one we really wanted. An overwhelming process that Jeff made easy. We are so grateful for Jeff and Mateus Realty. Thank you :)
Chelsea Calabro – Buyer
I've hired Luis and Jeff numerous times to sell many homes for me in multiple cities over the years. I am always impressed with their Knowledge of the real estate market and their work ethic. Unlike many other realtors, you can call them 7 days a week and they are always quick to answer your phone call or return your call quickly. If you are looking to sell your house quickly and professionally for top dollar; I would highly recommend Mateus realty.
Candido – Seller
Awsome realtors. Alway available.
John Shekarchi Esq – Buyer
Within the space of ten months, Jeffrey sold two pieces of property for me, and I am well pleased with the outcome of both. Although these properties were at opposite ends of the spectrum, Jeffrey familiarized himself with each neighborhood and was very honest as to what each property could offer to potential buyers. I remain impressed by his expertise to thoroughly evaluate a property, his knowledge of the current fluctuations of the real estate market and how it will relate to both the seller and the buyer, and above all Jeffrey's quick response to each of my phone calls, and answers to my innumerable questions.
Candy Weaver – Seller
I have used the services of Mateus Realty many times. I have constructed many homes over the last few years. Mr. Mateus has been the listing agent on most of these homes. He is clearly the dominant realtor in the East Providence, Rhode Island area and the Seekonk, Massachusetts area. He knows the market and his advice is vital to me in setting the listing price. He is professional and is fully familiar with the legal aspects of selling a house. Most importantly he knows how to bring buyer and seller together to close the deal. I have dealt with many realtors over the course of my career. Mr. Mateus is the best. I recommend him highly.
Martin Slepkow – Seller
Made buying a home very easy. Prompt with responses to emails and phone calls. Very knowledgeable; I would strongly recommend Mateus Realty to anyone requiring realtor services.
Mason Wood – Buyer
Jeff Mateus provided an amazing level of Professionalism, as well as a highly Personal level service and support. From the beginning, when he extended the courtesy to promptly respond back to us regarding another firm's listing, even when the listing agent, nor our previous "Realtor", bothered to, he has maintained extremely prompt and accessible communication, even around our difficult availability.
Ever since we decided to work with Jeff, all of our previous issues have vanished. He always kept our interests in mind. He was always honest and straight-forward with us regarding all aspects of the search, pointing out the positives, and assuring any negatives were acceptable.
I highly recommend Jeff for all matters of Real Estate. I am confident that he will provide all the important facts and fundamentals regarding a prospective property, and that information will be concise and accessible.
D. Aguiar – Buyer
I was looking for a multi-family home in east providence when I found a Mateus realty sign I called and spoke to Jeff Mateus he walked me through the whole process from inspection to appraisals and even helped me get pre-approved to buy the home I wanted ,since that day which was only 14 months ago I have bought and sold three houses with Jeff and every transaction was as smooth as the first I truly feel it does matter if your a first time home buyer or a flipper or long term investor working with Mateus Realty will be the best experience you've ever had in real estate a true class act operation best in Rhode Island or Massachusetts you will find .Try and you will see I was correct I look forward to working with Mateus realty for the next thirty years.
Fred Mccaughey – Buyer/Seller
It was our first house deal and we did not want anyone pushing us into a home deal. All the more we were very picky and had too much to look around for. Jeff gave us that comfort level and was with us in every kind of decision making or suggesting. A very friendly and easy person to go ahead with! 100%recommendation.
Dheeraj and Vibha – Buyer
Jeff Mateus help us to find our dream house give us his advice and his experience. Call Mateus you will never loose.
George Yanna – Buyer
Jeff was a pleasure to work with. We sold our home and bought a new home without any problems. Jeff was always attentive to our changing needs and patient in showing us many homes. Once we found the perfect home, he negotiated with the seller, assisted with lenders, inspections and anything we asked of him. He was always very quick to take our calls and return text and email messages. The whole process can be overwhelming, but Jeff was there every step of the way. Thank You!
Joseph Rego – Seller/Buyer
Great, reliable, always there to help and instruct. Definitely, recommend to anyone looking to buy a house. He would always answer the phone or he would call right back.
Peterson Curalov – Buyer
Great experience always. Jeff will help you out with all your real estate needs.
Rick Rego – Seller
We worked with Jeff when we were looking for our first home. He is very knowledgeable and honest. He had a great attitude and was fun to work with. If something seemed off about the house he would let us know and he always took our concerns seriously. When we are looking for our next home we will definitely work with him again.
Ron and Andrea – Buyer
Jeff Mateus was wonderful in assisting us in finding our perfect home, not only was he kind and courteous but always willing to work around our schedule and accommodate our needs. I would highly recommend Mateus Realty to all my friends and family for any future home buying needs.
Brenda D – Buyer
This is the first time that my wife and I purchased a home but I do feel very strongly about the fact that we received the best treatment and service that there is in real estate. The communication between us and Jeff Mateus was beyond satisfying! He kept us up to date every step of the way and when we needed someone to fight for us, Jeff was there ready to do so! He's made our home purchase experience very pleasant and smooth! We didn't have to worry about a single thing thanks to Jeff! Jeff thank you so much for all your hard work! We will forever remember this!
Thank you!
Sam & Mel C – Buyer
As a first time home buyer we were nervous and full of questions. Jeff couldn't have been a more perfect person to help us through the whole process! He was able to work with our busy schedules and would always reply back to our questions or concerns quickly even when they were at odd times. With friends who have also just bought houses I was nervous when hearing their experience with their realtors but I honestly have to say I would recommend Jeff to anyone buying a house. He vouched for us and made the whole experience so easy. From our first meeting to getting us into our first home Jeff was there to help!
Maggie T – Buyer
I worked with Jeff last fall to buy my first house. Jeff was a tremendous resource throughout the process. I was new to New England and a first-time homebuyer. There was a lot I didn't know.
At the time, Rhode Island was managing a federal grant for first-time homebuyers of foreclosures and short sales. I wanted to take advantage of this opportunity, but knew these sales were complicated. Jeff had experience in these areas and it showed when we were walking through a house. He knew where to look and what to look for. As the available grants dwindled, I was worried I wouldn't find a place in time.
I finally found a house that fit my criteria and qualified through the program, but unfortunately I had to leave for a 2-week work trip right after the offer was accepted. I don't recommend being out of town the first time you buy a home, but Jeff kept in close contact with me. He made sure I was taking care of every piece of the puzzle.
Short sales can take a really long time to process. Jeff kept me updated as each step was completed. If you plan to look at foreclosures and short sales, you should talk to Jeff.
I've been in my new house for 8 months and I'm very happy with how things turned out. I would absolutely recommend Jeff to a friend. If I ever decide to move, Jeff will be getting a call.
Ryan C- Buyer
We have been dealing with PAM for a long time she is a great agent she was even there for us to answer any questions even after the closing. My friends and family also have use her completely satisfied.
Max & Jo- Buyer/Seller
Down sizing from a home we lived in for 32 years was a daunting task. Fortunately for us, Pam Reis of Mateus Realty was right by our side. Pam knew our neighborhood and competitively priced our house to sell. She thoroughly explained and guided us from the bid and negotiation process, through inspections and closing. Pam kept us informed and was very responsive to our many questions. So much so, that we also bought our new smaller home with Pam's assistance
Becky & John Bessette-Buyer/Seller
The truth is the requirements that I had made finding the ideal location for me a little more difficult.  In some ways, I expected that my real estate agent would lose enthusiasm after a while.  You did not.  It took a few months to find the low maintenance, two car garage, with central air and gas heat all on one floor  near URI but we did it.  You stayed upbeat and worked hard the whole way. The place is perfect for me.  I am very happy here. Thank you for all you did to make this happen. I wanted to send this email to thank you for all you did best wishes to you and Mateus Realty
GT Earley-Buyer
Very satisfied with the communication and professionalism during the whole process. Jeff answered all of my questions and followed through with any issues that I had along the way. He was very helpful with providing me with contact information that facilitated the improvement work on the house I purchased and the repair work that needed to be done on the house that I sold. I would highly recommend Mateus Realty.
Richard A – Seller/Buyer
Jeff went above and beyond to help us sell our house in the allotted time we needed to be successful with being able to sell within 2 months. Fantastic realtor and very informative on our voyage of the unknown of selling our home . Success accomplished!! A+ recommendation!
Anne & Alfred B – Seller
Jeff is the man you need when looking for a home. He was there to walk us through the whole process. He explained everything even when I would ask the same question over and over. Also he was great working around my schedule. Jeff got my family and I the home we were looking for thanks Jeff keep up the great work.
Zilla D – Buyer
Jeffrey helped me all the way through my home purchase,answered every questions I had, I'm very happy and satisfied with all the process. Thank you Mateus Realty.
Yhonathan E – Buyer